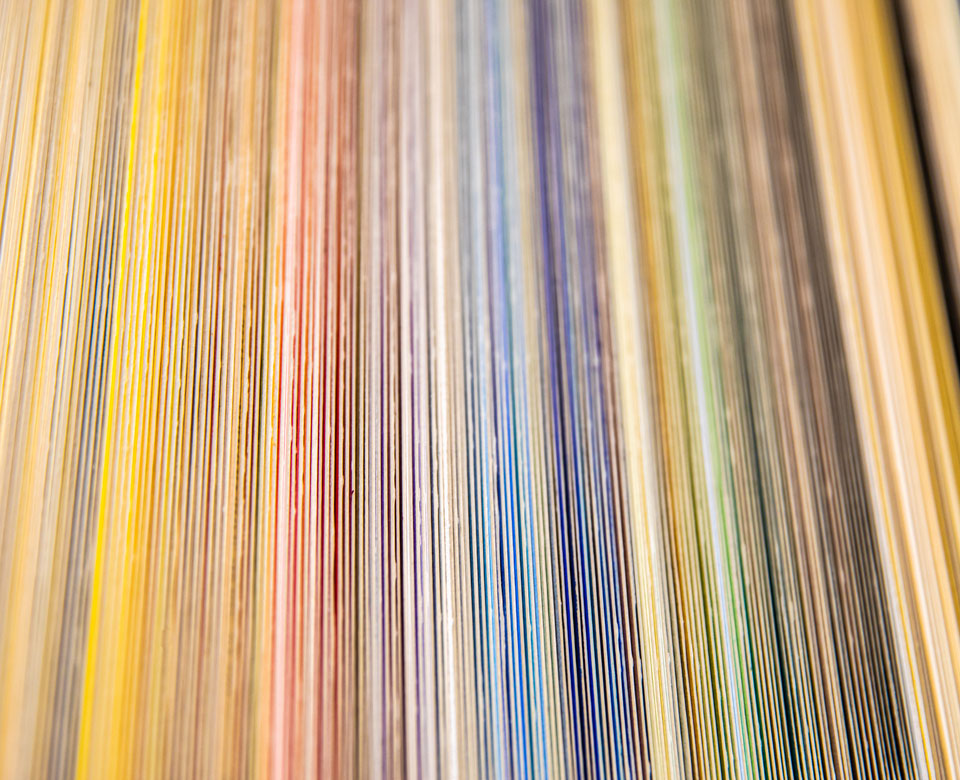 Matboards
We have a wide selection of conservation quality matboards by Crescent, Bainbridge & Artique. We offer a myriad of colors and a variety of fabrics, textures and finishes.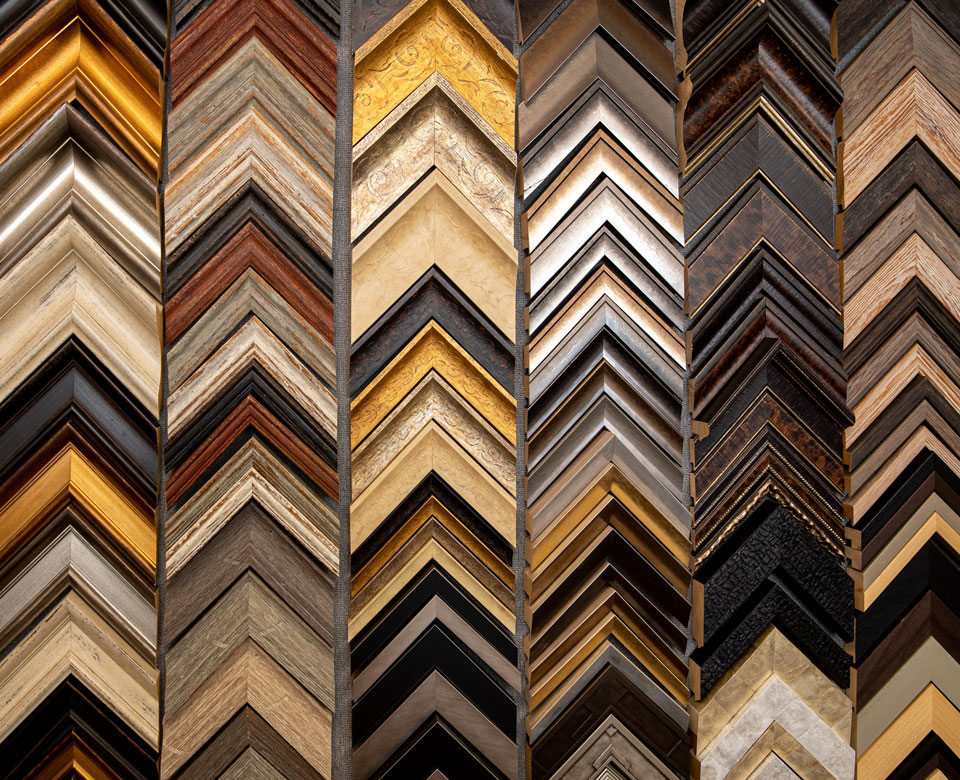 Mouldings
Check out our endless array of mouldings by Larson Juhl. We provide numerous styles and finishes from traditional to contemporary to coastal casual. The options are limited only by our imaginations.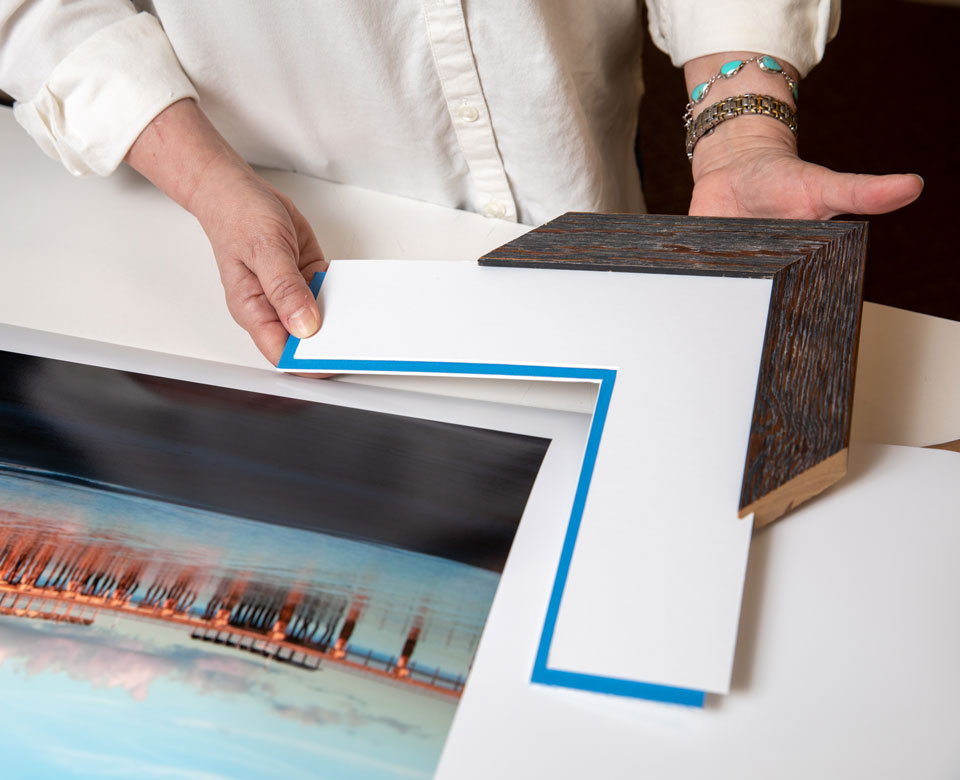 Glazing
Featuring only the highest quality glazing option available from Tru-Vue. Choose anything from conservation clear to museum glass to provide 99% UV protection for your artwork.