Let's get your walls talking
Our mission is to improve people's lives by helping them preserve memories and mementos, and in doing so, make their surroundings more beautifully reflect who they are.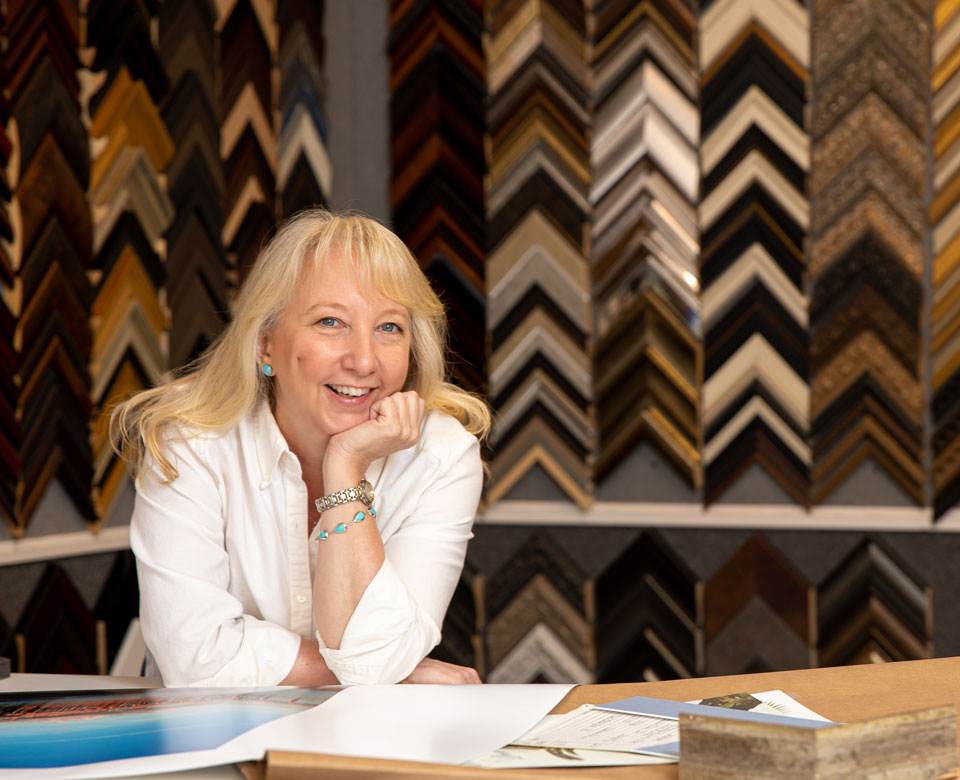 Meet Beverly Anne Drawdy
For 35 years, Beverly has been framing the world around her. What started as a job during her senior year of high school, has turned into her lifelong passion. She has continued to be the framer girl that she became in 1984 at TownFramers, which went on to become Main Street Frame Shop.
Beverly has continued to drive her passion forward while being the sole person who opens and closes Main Street Frame every day. She loves to see all the new things that come around in the framing world and experiences joy from all her projects, whether big or small. From the concept to the final product, she loves to bring the memories and treasures to life, for all of her clients.
What are clients are saying